What a bust this week was! After my 22 mile long run on week 9, I just didn't feel well. Fever, chills, mega sore throat ect, ect, ect.
So, I didn't run all week! I didn't go to work, either. I want to rest up and get better. Plus, I had a fever until Thursday!
I laid around on the couch all week, (seriously, I don't know how people find sitting on the couch everyday enjoyable!) but I did brave a short, slow walk on the treddy on Friday just to get some movement in. It was slow. It wasn't pretty, or fun but I moved.
Monday – Rest – I did get a new treddy. Its a Health Rider, its a cheapie, but it IS a treddy in my living room!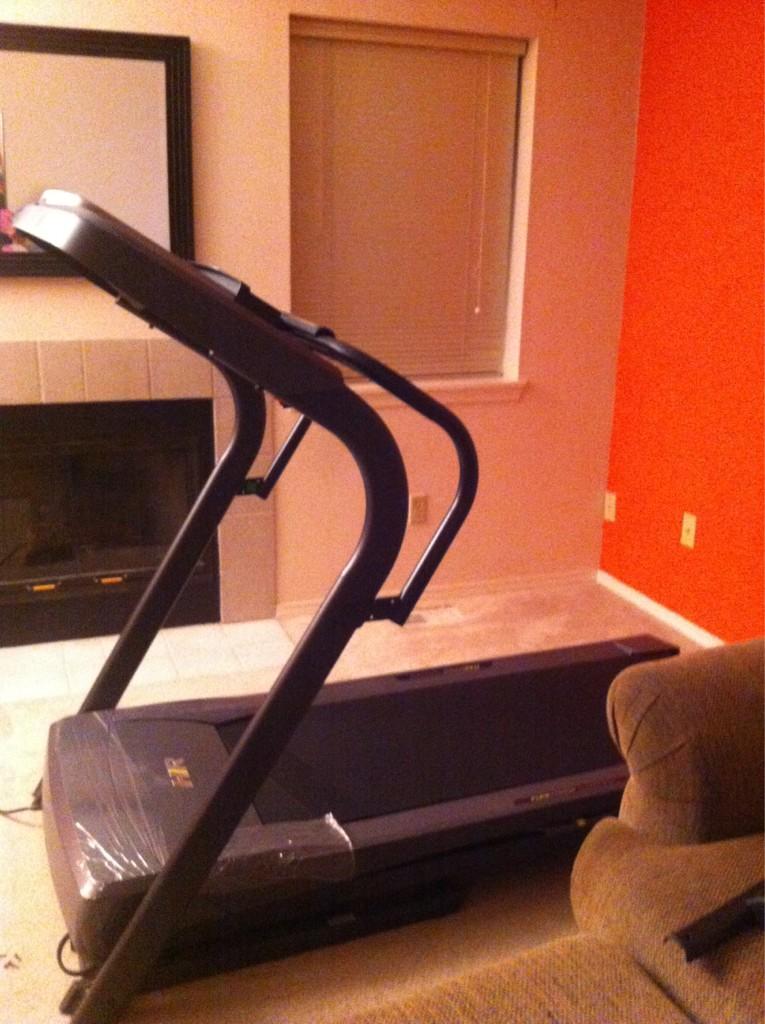 New Treddy!
Tuesday -4 scheduled, 0 completed
Wednesday – 8 scheduled, 0 completed
Thursday – 4 scheduled, 0 completed
Friday – Rest, walked 3 miles Seriously, this was tough! But I HAD TO MOVE!
Saturday – 10 scheduled, 0 completed
Sunday – 6 scheduled, 10 completed This wasn't fast but I walked it out. I listened to my new songs I had put on my ipod this week.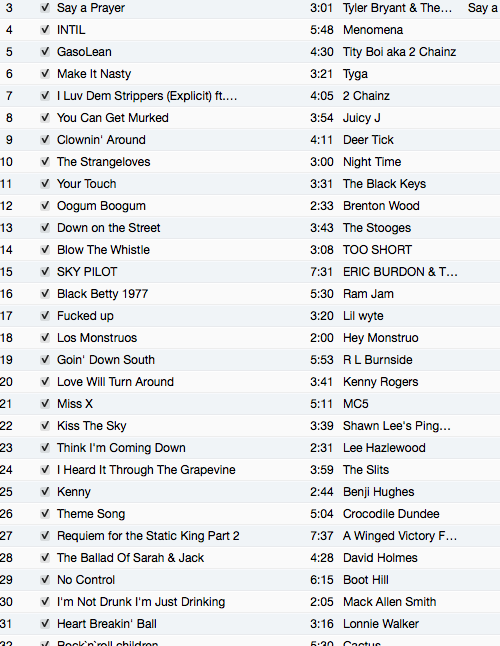 Some of my new songs
I dare you to make a more rockin, more random playlist. 😉 I got the last few decades and every genre!
Actually, the songs are the ones I found from the TV show Eastbound & Down. Such a perfect mix of music either way. They did a really good job finding the right music for the right scene of the show.
Ok. So whats ahead this week- A crappy change in my job happened on Monday, so the stress of change isn't going to be pleasant. And to increase my mileage for this week and prep for a little 10K on Saturday.
I hope everyone has a great week!
What is the most random song on your itunes? Are you running a Valentine themed race this weekend?