This week, week 11, was sure a heavy week – but it wasn't so bad! I got through 46 miles and it was my week of most miles to date.
Monday – Rest – This day was not as restful as I would have liked. I was thrown into a job at work that was neglected for the past 4 months. Good news, I get a building with 4 floors of stairs. Bad news is I take over a building where someone just broke her leg on these stairs.
Tuesday -4 scheduled, 4 completed – First real run on my new treddy. Everything worked (myself and the treddy) and I got my miles done.
Wednesday – 8 scheduled, 8 completed – I took my frustrations out that I have about my job and pounded out 8 miles on the treddy. I really hate crying at work, but I was so overwhelmed, it just happened. But I did feel better after completing 8 miles.
Thursday – 4 scheduled, 0 completed – Seriously, spent the whole day job searching. If you know of any leads…
Friday – Rest. Oh yeah. I think I got food poisoning from having lunch at Applebees on this afternoon. It wasn't the dinner of pizza because the BF didn't get sick, so it had to have been from lunch. Total bummer. But I did get my Saturday's race packet which had candy in it. I have not had the candy yet, but it will probably be the only Valentine candy I get.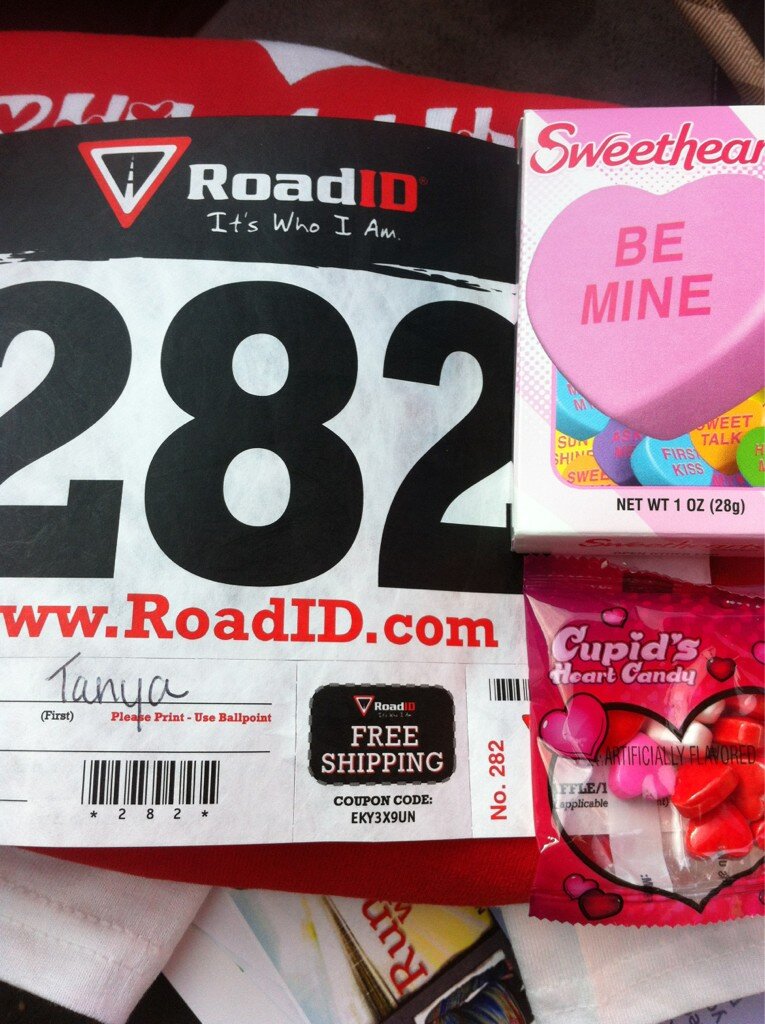 Race swag
Saturday –  24 scheduled, 24 completed – This was part race and part miles outside and part miles on the treddy. I am a weather wuss and the wind was cold. But breaking up miles during the day was really the only way to get things done without being miserable outside or miserable inside.
Sunday – 10 scheduled, 10 completed – I watched 13, and started Perfect Sense. Thank goodness for video streaming and a treddy that works.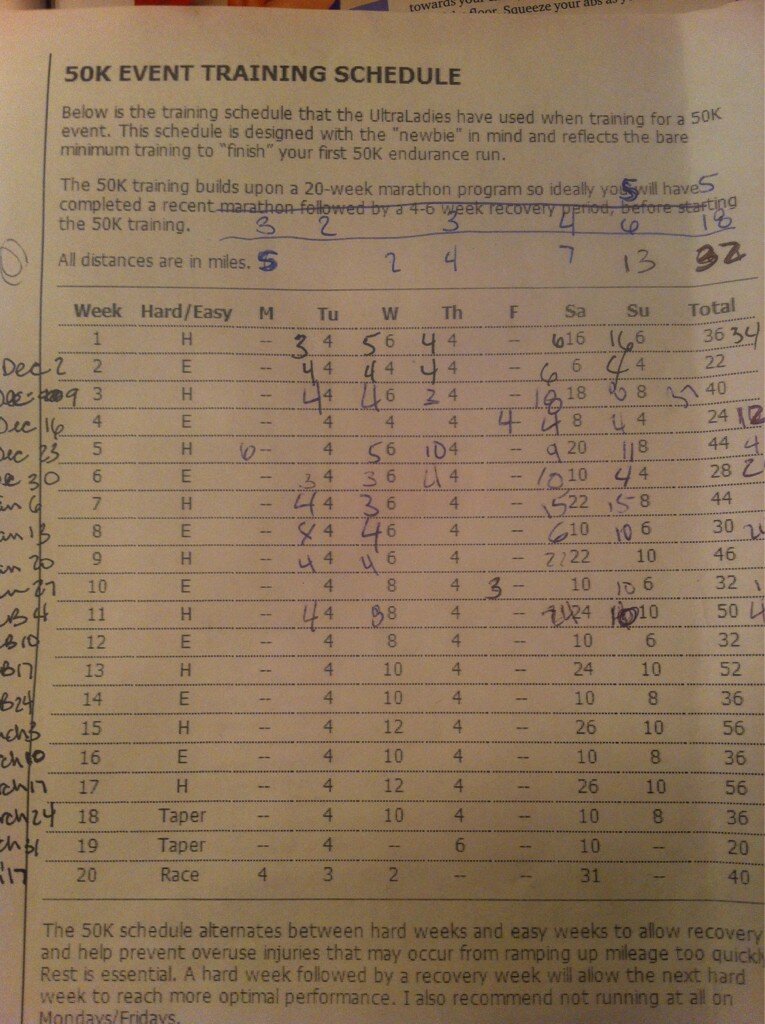 My training plan
Week 12 is a nice, easy cutback week but I hope I survive week 13! 52 miles is what I have to look forward too! Hopefully the weather will be nice so I can do at least half (or all) the miles outside.
How has your week been? Any races coming up? What has been your heaviest week of training? How do you survive high mileage? Does anyone wanna cook for me next week? Do you know any single runner dudes who would like to be my Valentine? 😉