Not much to say today. Not much to say really all week. In a contemplative mode. Sorta. Another round of construction in the building I work in is making my lungs unhappy. Although I have some good things in the works in my bloggie and running world.
My top bloggie search (for 2 weeks?!?!) is Sloggy Porn. And it has multiple hits. That shiz cray.
I got some goodies I won from a twitter chat a month ago or so.
Thanks GNC! Already started the shakes as a quick brekky before my workouts.The BF is pretty excited about the speed rope for some reason. He ripped open the box like it was Xmas for him. I think we are gonna see who can jump rope the longest.
I say its gonna be me.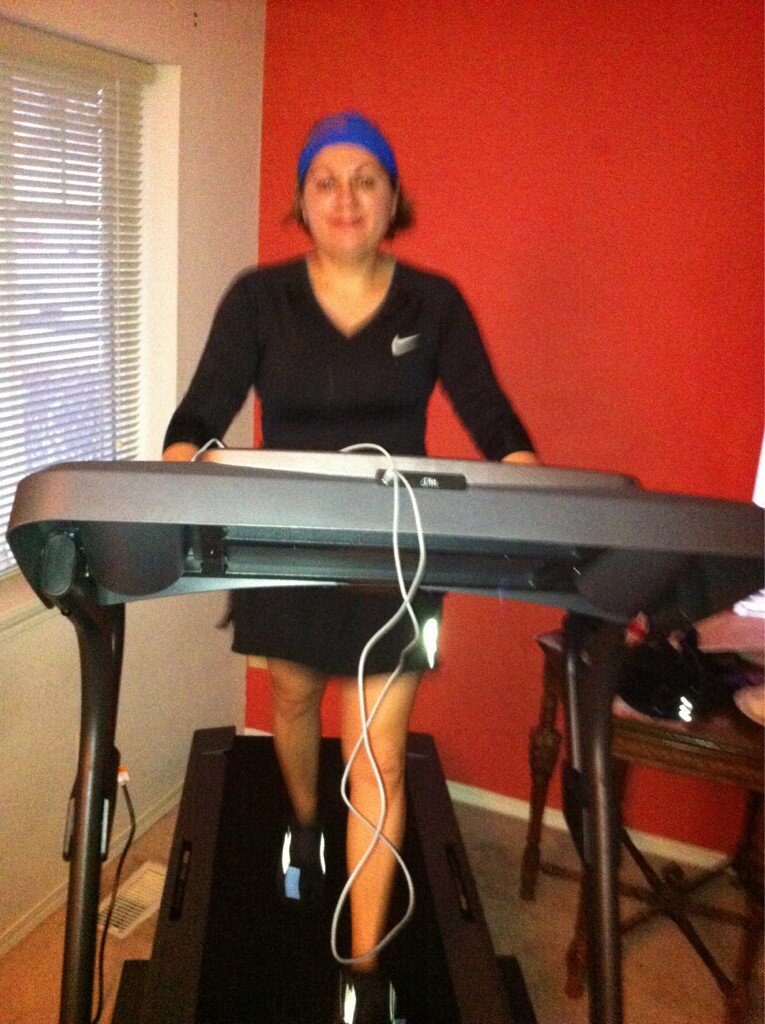 Recycled Pic
The BF came home for lunch and I was on the treddy. He said I was in my natural state of just running and running and running. I am taking that as a complement.
I had to get pre-sale tickets to Guster, my biggest musical love of my life. I have seen them a few times since, uh, 1998? Sometime around then.  BNL was at that show also. BFF will be a new to me live experience. If I get married, Guster is going to play at my wedding. I also am going to have a Chanel dress and a 5ct minimum diamond on my ring. Let's say, I may never get married again since I plan on marrying someone very rich.
Do you ever have any crazy bloggie search topics? When was the last time that you have jumped rope? I seriously can not remember the last time I did, but its gonna happen soon!