Happy Birthday To Me! I'm old now. I decided that I was going to bike my age in miles. There is NO way I was going to run it.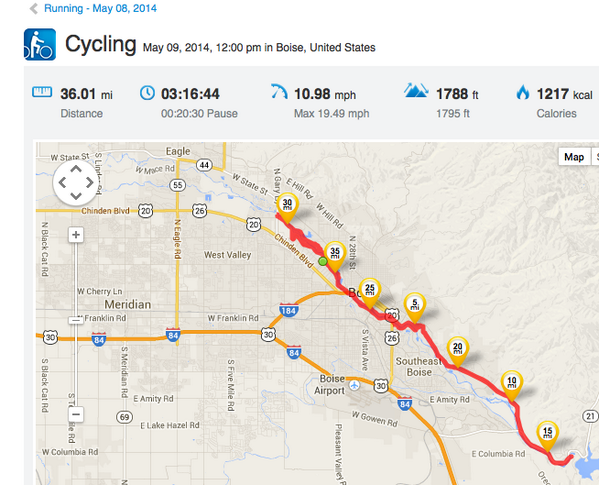 Maybe next year. ..
Downside of getting older is that if I DO do bike/run my age in miles, it means every year MORE miles.
Rain and hail postponed the ride for a bit
I biked from my house to Lucky Peak and then to Glenwood and back to the whitewater park and then I found the new boy on his bike near the greenbelt at Veterans. He wanted me to bike 6 MORE miles with him as he went to do an errand. Uh. No. I was done and wanted off the bike. I wasn't dead tired, but I was a little saddle sore and wanted off the saddle.
At Lucky Peak
I'm 30-something. Not 40-something. I felt 6 more miles would have defeated the point. And I'm lazy.
Plus I had to get ready to #nom my birthday treats! Way more important then adding more miles 🙂
Sushi at Sushi Joy and DQ afterwards.
I love those Georgia Mud Fudge Blizzards so hard.
How was your Friday? Doing anything fun this weekend?
Anything special for Mother's Day? Fave DQ Blizzard?