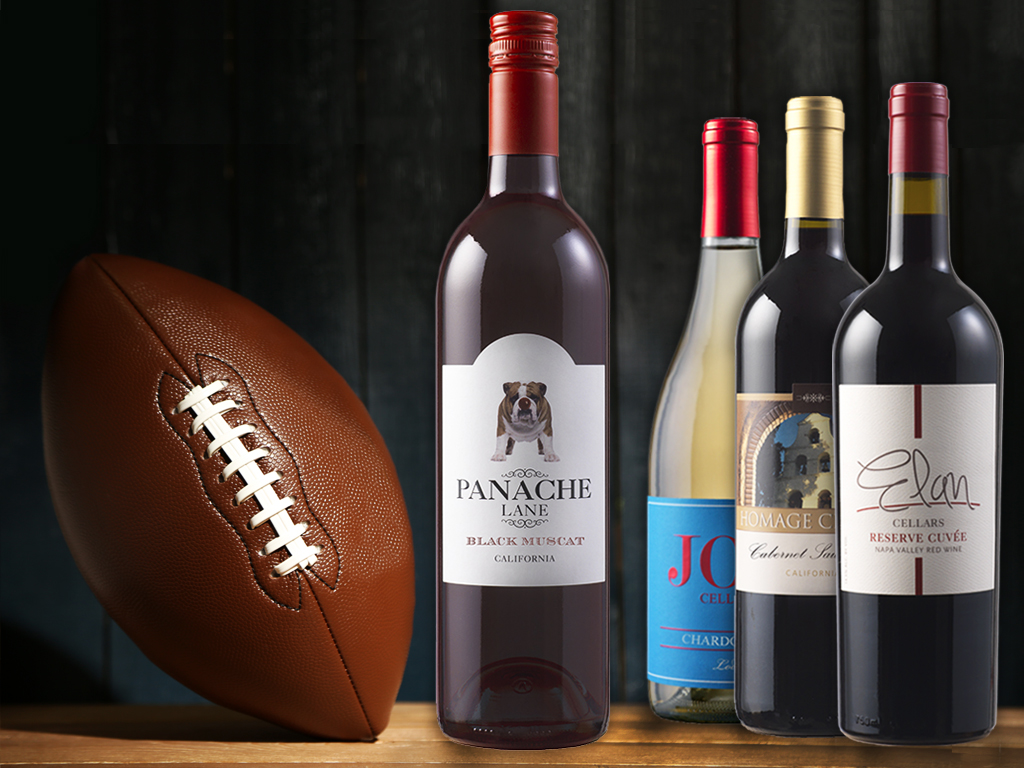 Wine, food, football and friends – what could be better? Whether you have a large group of friends coming over for a viewing party, or a couple of friends to watch the highlights – you're going to need a few snacks and libations to get you all in the game day mood. As football season kicks into gear, we're pairing classic tailgating standbys like hot wings, chili and guac, with their perfect wines. Read on for a winning lineup of combinations that are taking the field this football season.
CHILI & CAB SAUVIGNON
Spicy, meaty chili pairs well with an aromatic, easy to drink Cabernet Sauvignon with lots of red fruit and layers of soft tannins.
Homage Cellars Cabernet Sauvignon
HOT WINGS & BLACK MUSCAT
Tangy, spicy and sweet hot chicken wings or Buffalo wings call for a medium-bodied blush wine with a fruity, candy-like finish.
Panache Lane Black Muscat
GUAC & CHARDONNAY
Creamy, silky guacamole pairs well with a balanced Chardonnay featuring layers of lemon, honey and pear.
Joy Cellars 2014 Lodi Chardonnay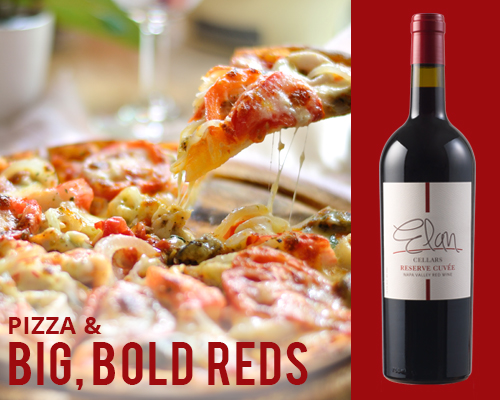 PIZZA & BIG, BOLD REDS
Pizza with savory toppings like cheese, olives, peppers or Italian sausage pairs perfectly with a bold red wine, like this blend of 48% Cabernet Sauvignon, 24% Merlot, 14% Cabernet Franc, 10% Petit Verdot and 4% Malbec.
Elan Cellars 2013 Napa Valley Reserve Cuvée
What do you think about pairing wine and the football season?