Joining the WineShop At Home family of wines, we welcome GLO Vineyards. Wander the vineyards with GLO. Shining bright on even the darkest nights, our GLO wines add a touch of mystery that will haunt the senses and hold you spellbound. Our GLO wines feature a special label with glow-in-the-dark ink. Hold GLO up to a light, or to the light of your phone's flashlight, to charge it up. Then dim the lights and let GLO Vineyards enchant you and your friends! Let's meet GLO Vineyards.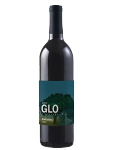 GLO Vineyards 2013 Lodi Zinfandel
Spicy and smoky notes dominate the flavors of the GLO Vineyards 2013 Lodi Zinfandel. Tannins from the fruit and oak ageing provide a beautiful structure and mouthfeel. The combination of fruit, spices, alcohol and tannins makes this a very food-friendly wine. This Zin pairs well with spicy foods with barbecue sauce and cheeses such as aged Parmesan, Monterey Jack or manchego.
PAIRING: Slow Cookers Southern BBQ Ribs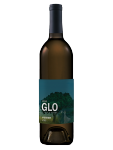 GLO Vineyards 2015 Lodi Viognier
Our GLO Vineyards 2015 Lodi Viognier is a young and expressive dry white wine. A golden amber color leads us to fresh aromas of orange blossom. Later, apple, peach, citrus, crème brulée and almond characters are taking over. This straightforward wine has clean, dry lines that can be enjoyed with steamed clams, grilled stripe bass and mild cheeses such as fontina, Havarti or Monterey Jack.
PAIRING: Summer Squash Saute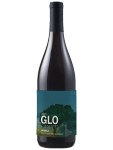 GLO Vineyards 2015 South Eastern Australia Shiraz
The GLO Vineyards 2015 South Eastern Australia Shiraz showcases aromas of blackberry and cherry, evolving into smokiness, black pepper, spices, cinnamon and dry herbs in the finish. The mouthfeel is chewy and harmonious. This wine has clean, straightforward lines with no oak additions. Decant this wine before serving. Pair it with pasta dishes, grilled chicken and cheeses such as Cheddar or Havarti.
PAIRING: Chicken with Asparagus, Mushrooms and Thyme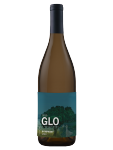 GLO Vineyards 2015 Lodi Symphony
The GLO Vineyards 2015 Lodi Symphony is seductively aromatic with aromas of orange, mandarin blossom, honeysuckle and jasmine. Later on, lemon, lychee and dry hay flavors spring forward. The sweet attack releases some apple, pear and a hint of ginger. This wine is crisp and clean, perfect when paired with Thai dishes, spicy curries, grilled fresh fruit or cheeses such as Pepper Jack, Swiss or mozzarella.
PAIRING: Grilled Salmon and Pineapple
Which of the new GLO Vineyards sound best to you?